2018 Annual Bluegrass Elder Abuse Council Conference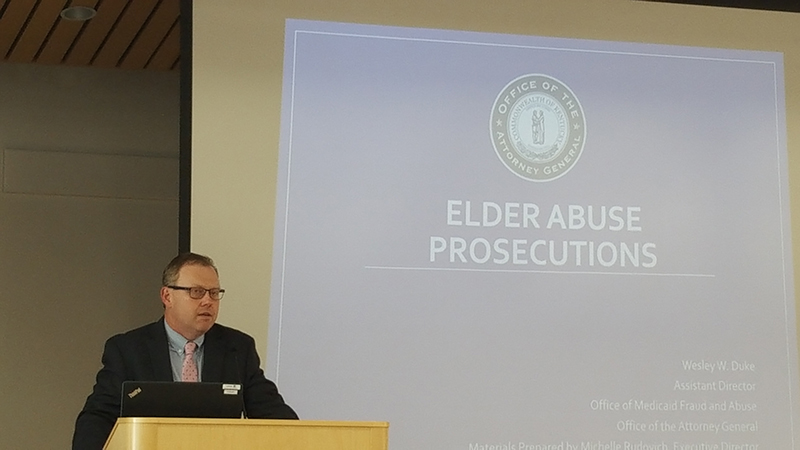 Wesley W. Duke, Assistant Director, Office of Medicaid Fraud and Abuse, Office of the Attorney General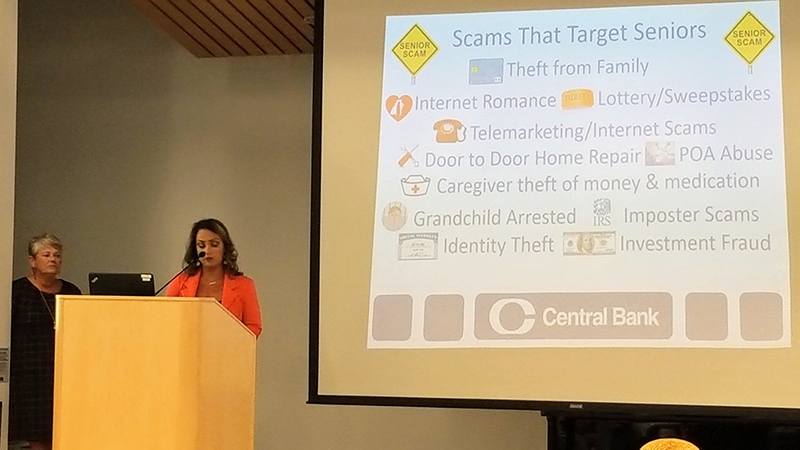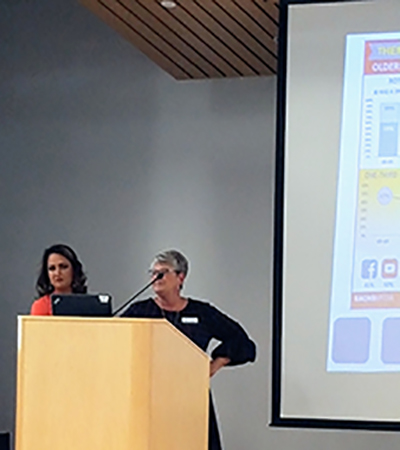 Senior Financial Exploitation: The Role of a Community Bank
Angela Campbell, CAMS, CFCS & Betsy Williams, CAMS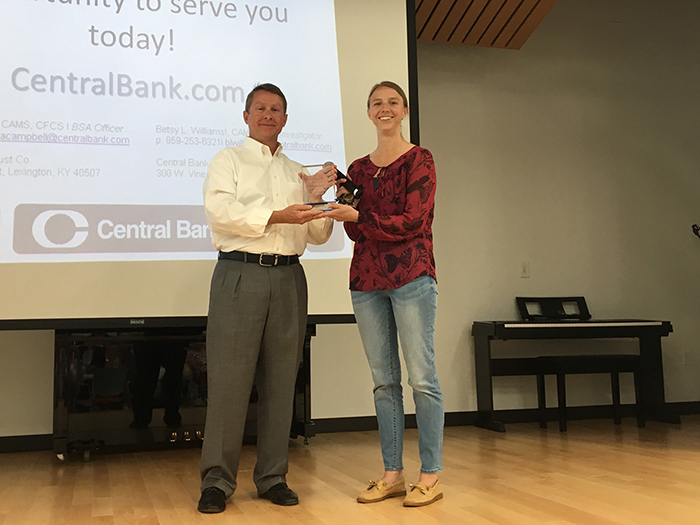 Each year our council chooses one person that goes above and beyond to help the vulnerable adults in Fayette County. These are people that make a direct impact in the lives of others. Bill Hughes, Chairman of the Bluegrass Elder Abuse Prevention Council, recognizes Melissa Stiff, Senior Social Worker for the Lexington Senior Center. Melissa's outstanding work and involvement in her community did not go unnoticed.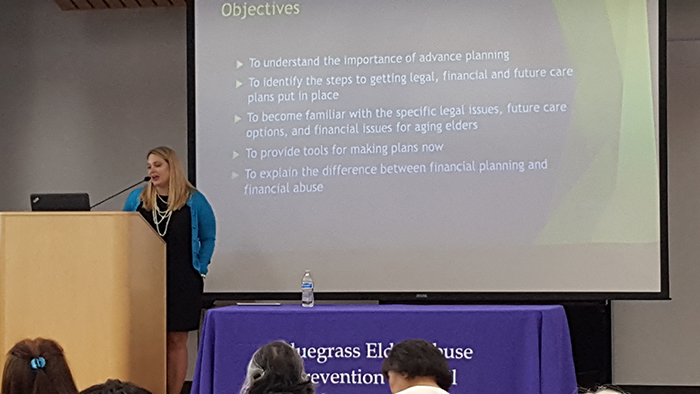 Mary Ellis Patton, Bluegrass Elderlaw, PLLC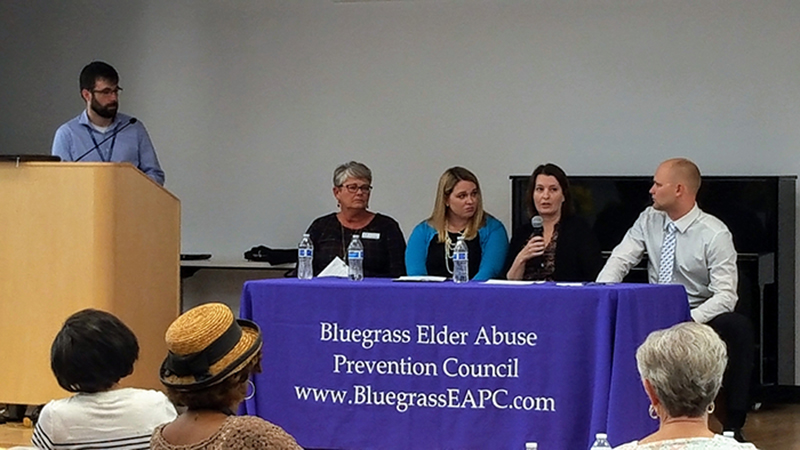 Our panelist this year were: Moderator Cliff Bryant, Adult Protective Services Supervisor, Mary Patton and Katie Finnell from Bluegrass Elderlaw, Angela Campbell, Bank Secrecy Officer from Central Bank, and Special Victims Detective Ilya Sharapov from the Lexington Police Department. Our moderator presented a case of financial exploitation here in Lexington while our panelist walked the audience through their role in bringing a person to justice.